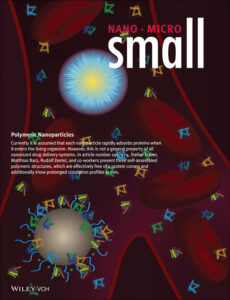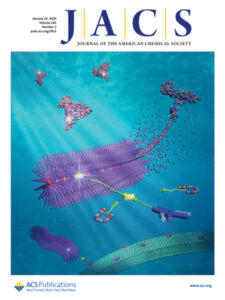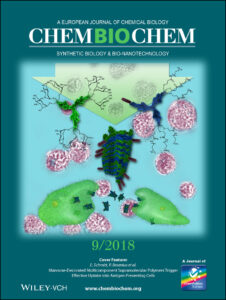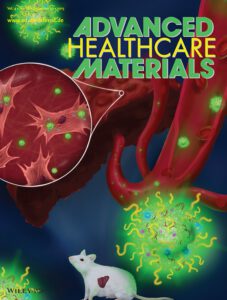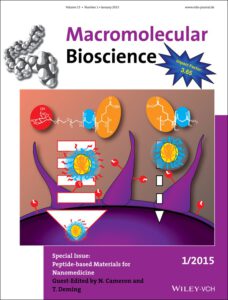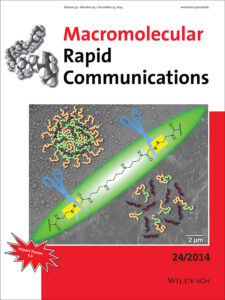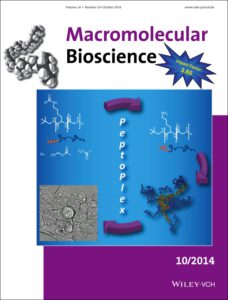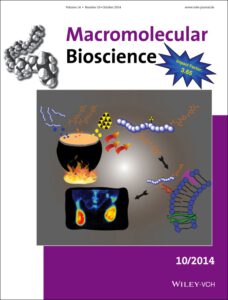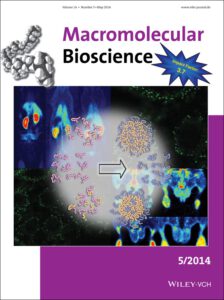 Dual Stimuli-Responsive Dynamic Covalent Peptide Tags: Toward Sequence-Controlled Release in Tumor-like Microenvironments
Zegota MM, Müller MA, Lantzberg B, Kizilsavas G, Coelho JAS, Moscariello P, Martínez-Negro M, Morsbach S, Gois PMP, Wagner M, Ng DYW, Kuan SL and Weil T
J Am Chem Soc. 2021 Oct 20
A human liver cell-based system modeling a clinical prognostic liver signature for therapeutic discovery
Crouchet E, Bandiera S, Fujiwara N, Li S, El Saghire H, Fernández-Vaquero M, Riedl T, Sun X, Hirschfield H, Jühling F, Zhu S, Roehlen N, Ponsolles C, Heydmann L, Saviano A, Qian T, Venkatesh A, Lupberger J, Verrier ER, Sojoodi M, Oudot MA, Duong FHT, Masia R, Wei L, Thumann C, Durand SC, González-Motos V, Heide D, Hetzer J, Nakagawa S, Ono A, Song WM, Higashi T, Sanchez R, Kim RS, Bian CB, Kiani K, Croonenborghs T, Subramanian A, Chung RT, Straub BK, Schuppan D, Ankavay M, Cocquerel L, Schaeffer E, Goossens N, Koh AP, Mahajan M, Nair VD, Gunasekaran G, Schwartz ME, Bardeesy N, Shalek AK, Rozenblatt-Rosen O, Regev A, Felli E, Pessaux P, Tanabe KK, Heikenwälder M, Schuster C, Pochet N, Zeisel MB, Fuchs BC, Hoshida Y and Baumert TF
Nat Commun. 2021 Sep 17
Density of Conjugated Antibody Determines the Extent of Fc Receptor Dependent Capture of Nanoparticles by Liver Sinusoidal Endothelial Cells
Kappel C, Seidl C, Medina-Montano C, Schinnerer M, Alberg I, Leps C, Sohl J, Hartmann AK, Fichter M, Kuske M, Schunke J, Kuhn G, Tubbe I, Paßlick D, Hobernik D, Bent R, Haas K, Montermann E, Walzer K, Diken M, Schmidt M, Zentel R, Nuhn L, Schild H, Tenzer S, Mailänder V, Barz M, Bros M and Grabbe S
ACS Nano 2021 Sep 28
Intravenous pegylated liposomal prednisolone outperforms intramuscular methylprednisolone in treating rheumatoid arthritis flares: A randomized controlled clinical trial
Metselaar JM, Middelink LM, Wortel CH, Bos R, van Laar JM, Vonkeman HE, Westhovens R, Lammers T, Yao SL, Kothekar M, Raut A and Bijlsma JWJ
J Control Release 2021 Dec 10
Polymer cyclization for the emergence of hierarchical nanostructures
Chen, C., Singh, M. K.; Wunderlich, K.; Harvey, S.; Whitfield, C., Zhou, Z.; Wagner, M.; Landfester, K.; Lieberwirth, I.; Fytas, G.; Kremer, K., Mukherji, D.; Ng, D. Y. W., Weil, T
Nature Communications 2021 doi.org/10.1038/s41467-021-24222-5
Squaric Ester-Based, pH-Degradable Nanogels: Modular Nanocarriers for Safe, Systemic Administration of Toll-Like Receptor 7/8 Agonistic Immune Modulators
A. Huppertsberg, L. Kaps, Z. Zhong, S. Schmitt, J. Stickdorn, K. Deswarte, F. Combes, C. Czysch, J. De Vrieze, S. Kasmi, N. Choteschovsky, A. Klefenz, C. Medina-Montano, P. Winterwerber, C. Chen, M. Bros, S. Lienenklaus, N. N. Sanders, K. Koynov, D. Schuppan, B. N. Lambrecht, S. David, B. G. De Geest, L. Nuhn
Journal of the American Chemical Society 2021, DOI: 10.1021/jacs.1c03772 
Applicability and safety of discontinuous ADVanced Organ Support (ADVOS) in the treatment of patients with acute-on-chronic liver failure (ACLF) outside of intensive care
L. Kaps, C. J. Ahlbrand, R. Gadban, M. Nagel, C. Labenz, P. Klimpke, S. Holtz, S. Boedecker, M. Michel, W. M. Kremer, M. Hilscher, P. R. Galle, D. Kraus, J. M. Schattenberg, J. Weinmann-Menke
PLoSOne. 2021 Apr 1;16(4):e0249342. doi: 10.1371/journal.pone.0249342
Response durability after cessation of immune checkpoint inhibitors in patients with metastatic Merkel cell carcinoma: a retrospective multicenter DeCOG study
Stege HM, Haist M, Schultheis S, Fleischer MI, Mohr P, Ugurel S, Terheyden P, Thiem A, Kiecker F, Leiter U, Becker JC, Meissner M, Kleeman J, Pföhler C, Hassel J, Grabbe S, Loquai C
Cancer Immunol Immunother. 2021 Apr 18. doi: 10.1007/s00262-021-02925-4
Immune signature as predictive marker for response to checkpoint inhibitor immunotherapy and overall survival in melanoma
Franziska K. Krebs, Emily R. Trzeciak, Sophia Zimmer, Deniz Özistanbullu, Heidrun Mitze Rink, Markus Meissner, Stephan Grabbe, Carmen Loquai, Andrea Tuettenberg
Biomaterials Science Jan 2021, DOI: 10.1002/cam4.3710 
Sterilizing Immunity against SARS-CoV-2 Infection in Mice by a Single- Shot and Lipid Amphiphile Imidazoquinoline TLR7/8 Agonist-Adjuvanted Recombinant Spike Protein Vaccine
Sonia Jangra, Jana De Vrieze, Angela Choi, Raveen Rathnasinghe, Gabriel Laghlali, Annemiek Uvyn, Simon Van Herck, Lutz Nuhn, Kim Deswarte, Zifu Zhong, Niek N. Sanders, Stefan Lienenklaus, Sunil David, Shirin Strohmeier, Fatima Amanat, Florian Krammer, Hamida Hammad, Bart N. Lambrecht, Lynda Coughlan, Adolfo García-Sastre, Bruno G. De Geest, Michael Schotsaert
Angewandte Chemie International Edition Mar 11 2021, DOI:10.1002/anie.202015362; Angewandte Chemie 2021, DOI:10.1002/ange.202015362
Targeted Repolarization of Tumor-associated Macrophages via Imidazoquinoline-linked Nanobodies
Evangelia Bolli, Maximilian Scherger, Sana M. Arnouk, Ana Rita Pombo Antunes, David Straßburger, Moritz Urschbach, Judith Stickdorn, Karen De Vlaminck, Kiavash Movahedi, Hans Joachim Räder, Sophie Hernot, Pol Besenius, Jo A. Van Ginderachter, Lutz Nuhn
Advanced Science Mar 08 2021, DOI: 10.1002/advs.202004574

Alpha-1 antitrypsin inhibits TMPRSS2 protease activity and SARS-CoV-2 infection
Wettstein, L.; Weil, T.; Conzelmann, C.; Müller, J. A.; Groß, R.; Hirschenberger, M.; Seidel, A.; Klute, S.; Zech, F.; Prelli Bozzo, C.; Preising, N.; Fois, G.; Lochbaum, R.; Knaff, P. M.; Mailänder, V.; Ständker, L.; Thal, D. R.; Schumann, C.; Stenger, S.; Kleger, A.; Lochnit, G.; Mayer, B.; Ruiz-Blanco, Y. B.; Hoffmann, M.; Sparrer, K. M. J.; Pöhlmann, S.; Sanchez-Garcia, E.; Kirchhoff, F.; Frick, M.; Münch, J.
Nat. Commun. Mar 2021, 12(1):1726. doi: 10.1038/s41467-021-21972-0.

Mechanistic investigation of thermosensitive liposome immunogenicity and understanding the drivers for circulation half-life: A polyethylene glycol versus 1,2-dipalmitoyl-sn-glycero-3-phosphodiglycerol study
Lokerse, W. J. M.; Lazarian A.; Kleinhempel, A.; Petrini, M.; Schwarz, P.; Hossann, M.; Holdt, L. M.; Mailänder, V.; Lindner, L. H.
J Control Release. Mar 2021, 333:1-15. doi: 10.1016/j.jconrel.2021.03.014.
Conformation of Polyethylene Glycol Determines the Stealth Effect of Nanocarriers in the Low Protein Adsorption Regime
Li, M.; Jiang, S.; Simon, J.; Paßlick, D.; Frey, M. L.; Wagner, M.; Mailänder, V.; Crespy, D.; Landfester, K. Brush
Nano Lett. Feb 2021, 21(4):1591-1598. doi: 10.1021/acs.nanolett.0c03756.
Lyophilization stabilizes clinical-stage core-crosslinked polymeric micelles to overcome cold chain supply challenges
Ojha T, Hu Q, Colombo C, Wit J, van Geijn M, van Steenbergen M, Bagheri M, Königs-Werner H, Buhl E, Bansal R, Shi Y, Hennink W, Storm G, Rijcken C, Lammers T.
Biotechnology Journal e2000212 (Jan 2021), https://doi.org/10.1002/biot.202000212

Complement-Opsonized Nano-Carriers Are Bound by Dendritic Cells (DC) via Complement Receptor (CR)3, and by B Cell Subpopulations via CR-1/2, and Affect the Activation of DC and B-1 Cells
Bednarczyk M, Medina-Montano C, Fittler FJ, Stege H, Roskamp M, Kuske M, Langer C, Vahldieck M, Montermann E, Tubbe I, Röhrig N, Dzionek A, Grabbe S, Bros M.
Int J Mol Sci. 2021 Mar 11;22(6):2869. doi: 10.3390/ijms22062869
Decuzzi, P., Peer, D., Di Mascolo, D., Palange, A., Manghnani, P., Moghimi, S., Farhangrazi, Z., Howard, K., Rosenblum, D., Liang, T., Chen, Z., Wang, Z., Zhu, J., Gu, Z., Korin., N, Letourneur, D., Chauvierre, C, van der Meel, R., Kiessling, F. and Lammers, T.
Nanotechnology 32(1): 012001 (2021)

Pi electron-stabilized polymeric micelles potentiate docetaxel therapy in advanced-stage gastrointestinal cancer
Liang, C., Bai, X., Qi, C., Sun, Q., Han, X., Lan, T., Zhang, H., Zheng, X., Liang, R., Jiao, J., Zheng, Z., Fang, J., Lei, P., Wang, Y., Möckel, D., Metselaar, J., Storm, G., Hennink, W.,   Kiessling, F., Wei, H., Lammers, T., Shi, Y. and Wie Bo.
Biomaterials 266: 120432 (2021)
Sterilizing Immunity against SARS-CoV-2 Infection in Mice by a Single-Shot and Lipid Amphiphile Imidazoquinoline TLR7/8 Agonist-Adjuvanted Recombinant Spike Protein Vaccine
Jangra, S., De Vrieze, J., Choi, A., Rathnasinghe, R., Laghlali, G., Uvyn, A, Van Herck, S., Nuhn, L., Deswarte, K., Zhong, Z., Sanders, N., Lienenklaus, S., David, S., Strohmeier, S, Amanat, F., Krammer,F., Hammad, H., Lambrecht, B., Coughlan L., Garcia Sastre, A., de Geest. and B., Schotsaert, M.
Angew Chem Int Ed Engl. (2021)
Observation of interaction forces by investigation of the influence of eluent additives on the retention behavior of aqueous nanoparticle dispersions in asymmetrical flow field-flow fractionation
Nickel, C., Scherer, C., Noskov S., Bantz, C., Berger, M., Schupp, W. and Maskos, M.
J Chromatogr A 1637: 461840.(2021)

Design of pH-Degradable Polymer-Lipid Amphiphiles Using a Ketal-Functionalized RAFT Chain Transfer Agent
De Vrieze, J., van Herck, S., Nuhn, L. and De Geest, Bruno
Macromol Rapid Commun 42(2): e2000696. (2021)